Missing and badly decayed teeth can affect your quality of life significantly. If you already suffer from tooth loss, you know that simple actions such as eating or speaking are more difficult, not to mention that you are likely to encounter more health problems in the long run.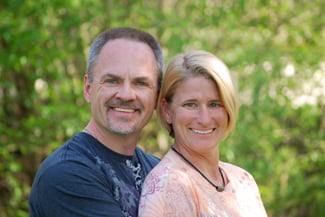 Dental implants are widely considered a viable restorative option because they can replace the entire structure of a missing tooth – from root to crown. Southampton dental implants, in particular, are offered by our dentists at Smilemakers Dental Implants Clinic, who are in favour of this treatment over other conventional tooth replacement methods because of the many functional and oral health benefits it provides.
Tell me more about dental implants
Dental implants are artificial screws or posts made of titanium, which serve as substitutes for the roots of missing teeth. When the abutment, the connector placed on top of the post, is attached to an artificial tooth – such as a crown, denture or a bridge, then you can have a long-lasting, natural-looking, fully-functional replacement tooth. Unlike other tooth replacement options that have no interaction with the jawbone, dental implants are united with the jawbone and create a robust foundation for replacement teeth.
Why select Southampton dental implants?
Trauma, tooth decay, gum disease, broken roots and irregular tooth positioning are all reasons that can lead to tooth loss. Once a tooth is gone, your jawbone will begin to deteriorate and your neighbouring teeth will eventually move into the gaps created by your missing teeth.
Aside from aesthetic reasons, tooth loss can also be harmful to your oral health. Tooth loss can compromise your ability to eat and speak properly, leading to an overall decrease in your quality of life.
Not convinced?
Southampton dental implants are very effective at replacing missing teeth because they can prevent gum deterioration, tooth decay and misalignment. Dental implants can solve both aesthetic and structural problems, while restoring your teeth. If you want to learn more about this innovative treatment and the ways it can help your smile, give us a call and we will book a consultation appointment for you.