Are you missing one or more teeth and looking for a way to restore your smile? If you do not like the idea of removable dentures or bridges, then you may be a good candidate for dental implants. Dental implants are reliable, sustainable, strong and versatile.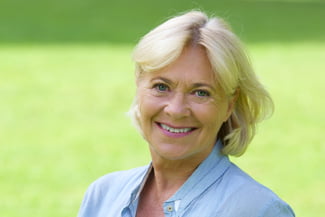 At Smilemakers Dental Implant Clinic, we use dental implants to secure crowns, bridges or dentures directly into your jawbone. Dental implants can last for many years without the need to be replaced. However, you may be surprised to know that Southampton dental implants are not a viable treatment for everyone.
How do dental implants work?
Dental implants are small, titanium posts, which are surgically inserted straight into the jawbone. Because they are made of titanium, a material that is highly compatible with the human body, they have the ability to attach to the jawbone, causing the growth of bone tissue.
What problems can dental implants tackle?
Dental implants are not only available for replacing single missing teeth. They can also replace multiple teeth with the help of dental bridges, while they can also support a fixed denture to replace a mouthful of missing teeth. In some cases, patients can restore their teeth in only one day (i.e. with the help of Same Day Teeth, All-on-4 dental implants).
How long does it take to have Southampton dental implants?
Dental implants can take anywhere from 2-6 months. Once they are placed into the jawbone, your dentist will wait for a few weeks until they have stabilised with the bone tissue. Once this process is completed, your dentist will secure your replacement teeth on top of your Southampton dental implants – these can be crowns, dentures or bridges.
Can everyone take advantage of dental implants?
In order to have dental implants placed in your jawbone, you will need to be in good oral and general health and have enough bone mass to support them. Patients with systemic diseases such as diabetes or heart disease may not be good candidates for Southampton dental implants. In any case, your dentist will evaluate the situation.
Learn more about dental implants
Are you interested in replacing your missing teeth with Southampton dental implants? It's never late to restore your smile.