Thinking about dental implants for your missing teeth? If you suffer from moderate or extensive tooth loss, then dental implants can help you regain your appearance and oral health. Unlike bridges and dentures, dental implants are incorporated into the jawbone, acting as replacement tooth roots.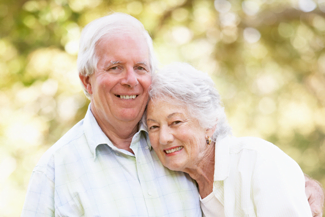 At Smilemakers Dental Implant Clinic, we offer a full range of dental implants in Southampton including All-on-4 and implant-supported bridges and dentures. In some cases, we can also replace your missing teeth from root to crown in a day.
Behind the science of dental implants
Before you decide whether dental implants in Southampton are a great match for you, your dentist will examine your teeth thoroughly to see if you can have them. We will then explain to you how they work in detail. Dental implants are gently embedded into the jawbone, where your missing teeth roots used to stand. In order to become stabilised and to host replacement teeth, dental implants need to undergo a process known as osseointegration, during which your bone tissue attaches itself to the implant. This process can take from a few weeks to several months. Once completed, your dentist will attach your replacement teeth on top of your dental implants and your oral function will be restored.
Achieve a beautiful and natural smile
Missing teeth can ruin your smile and compromise your looks. Dental implants can fill the gaps in your smile naturally and nobody will notice that you are having replacement teeth, because implants look, feel and function just like your real teeth.
Improved oral function
If you find it difficult to eat, speak or clean your teeth because of gaps in your smile, then invest in dental implants in Southampton and say goodbye to your dental woes. With dental implants you will experience an improvement in your chewing, biting and speaking ability almost immediately.
Stop jawbone loss
Last but not least, dental implants protect your jawbone in a way that conventional bridges and dentures can't. By taking the place of your missing tooth roots, dental implants stimulate the jawbone and create new bone tissue, ensuring that your jaw remains strong and healthy.