If you have lost teeth you will no doubt be looking at replacements for both functional and cosmetic reasons. Dental implants may already have been offered to you as an option, or you may have come across the treatment from internet searches or friends and family who have them. So, are they for you and are you suitable for them?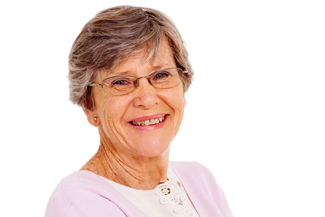 Are you suitable for dental implants?
Dental implants are placed in your jawbone during a simple dental procedure under local anaesthetic. Afterwards, a healing process will begin in your jawbone and your gum. This process bonds the implant to your bone, creating an incredibly strong structure for dentures, crowns or bridges to be fixed to. Since the healing process is incredibly important, you need to have good oral health, good general health and good bone density.
If you are under 18, it is unlikely we would consider fitting you with dental implants. Southampton dental implants require a mature jaw to be placed into, so we would need to wait until your jawbone has fully grown.
Your general health will be taken into consideration as heart problems, arthritis and certain lifestyle choice such as heavy drinking or smoking could impact on implant success. In most circumstance, we like to work with individuals towards smoking cessation or, in the rare case that you're not suitable, we will provide you with alternatives.
In Southampton dental implants are generally not refused and it is a rare that we do need to look at alternatives. However, we may need to do some preparatory work such as curing any gum disease or tooth decay that could compromise the healing process. We can also look at fixes where bone is not dense enough to allow the bonding process or hold the implants in place. We may consider bone grafts or positioning the implants at different angles.
At Smilemakers Dental Implant Clinic, we believe in creating opportunities for everyone to receive this treatment that restores the full function and look of natural teeth. Southampton dental implants can really provide the answer for anyone who has lost teeth. Come in today for a consultation and find out more.