Often described as 'the next best thing to natural teeth', dental implants remain as popular as ever. Not only do they replace missing teeth in the most natural way possible, but also they look like your real teeth so you can remain confident in your smile.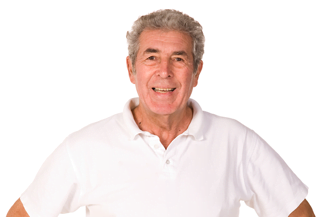 At Smilemakers Dental Implant Clinic, Southampton dental implants provide better long-term value than other tooth-replacement options because they can last for many years without the need to be replaced. Moreover, they come with great benefits, which can convince even the most skeptical of patients.
Comfortable fit and natural appearance
Southampton dental implants are designed to look just like natural teeth. Once placed into the jawbone, dental implants are left to integrate with the bone tissue for a period of a few weeks (though this process can take up to several months). During this healing period, the titanium fuses with the bone tissue, creating a strong and stable base for replacement teeth. Once your implants are ready to be exposed, you can also have your replacement teeth mounted by your dentist. Replacement teeth can either be crowns, dentures or bridges which are made of high-quality materials such as porcelain.
Long-lasting and reliable
For some people, Southampton dental implants may seem expensive. Remember though that what you pay is what you get. Whereas conventional bridges and dentures need to be replaced every few years, Southampton dental implants have a great life expectancy and if you take good care of them they may even last for decades without the need to be replaced.
Improved oral health
Last but not least, Southampton dental implants preserve your natural jawbone by encouraging the creation of new bone tissue. They also help restore your biting, speaking and chewing function and your jawbone structure because they do not rely on your gums for retention.
For all these reasons, Southampton Dental Implants provide great value in the long-term. If you are ready for a consultation with one of our highly qualified dentists in Southampton, please contact us today and we will book an appointment for you. It is never too late to restore your oral function with dental implants.