Here at Expert Implants, we want our patients to be fully informed of anything that can or can't be done. That is why we always have an initial consultation with all our patients who are considering dental implants in Southampton. Not only do we want to understand fully what our patients want, it is imperative to assess their suitability for this restorative treatment. We need to make an assessment of your initial oral health and jawbone density. During the consultation we will need to discuss your previous medical history, certain aspects of your lifestyle and habits, and most importantly, how you wish your resulting smile to look. We believe that the key to a successful implant procedure is an in-depth and detailed treatment plan.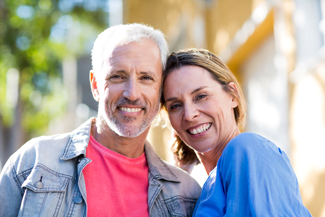 We will then take x-rays, photographs, impressions and a 3D scan of your teeth and mouth. This will then give us an idea of the best way to proceed with the implants. If there are any issues with your other teeth, such as cavities, these will need to be treated prior to receiving dental implants in Southampton.
During this consultation, we would welcome you to ask any questions you have regarding dental implants in Southampton. We want to know about your concerns or worries about the procedure and whether you wish to have any sedatives.
What are dental implants and how are they implanted
Dental implants in Southampton can be a replacement for a single tooth or more, including replacing an entire set of teeth. The implants themselves are small titanium screws. These screws mimic the root of a natural tooth and are inserted into the jawbone. After a period of healing has passed, crowns or dentures can then be attached to the screw.
The implant placement is completed under a local anaesthetic. Done by the skilful hand of the placing surgeon, a small incision is made in the gum. A 'channel' is then prepared in the jawbone and the implant is then carefully placed in the prepared area. The gum is then closed using dissolving stitches. This is all done using the latest implant equipment and you may be pleasantly surprised to find the whole process pain-free and quiet.