In Southampton, dental implants sound like a daunting procedure for many people, so we understand that for a patient with a dental phobia or anxiety, it must sound terrifying. Here at Expert Implants, we can reassure you that we endeavour to make the dental implant procedure as comfortable and pain-free as possible.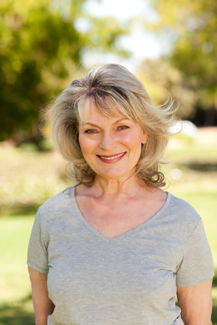 Many patients, before they come to the initial consultation, are convinced that having dental implants will be painful but by the time they leave, they are pleasantly surprised. If the procedure still sounds discomforting, we can also discuss other forms of sedation, from taking a tablet before the procedure takes place to having a relaxant inserted in the back of your hand during the entire process. Both these methods will help you relax and lessen any nerves you may be anticipating.
What happens during the procedure
In Southampton, dental implants are planted after a local anaesthetic has been administered. This is similar to what is used when getting a simple filling. After this has been administered, the implant is inserted by the skilful hand of the placing surgeon. There is very little discomfort. An incision is made in the gum and a small channel is created. The implant is then placed carefully in this channel and the gum is secured using self-dissolving stitches. This is completed with such precision that many of our patients are able to return to work the next day, although bed rest for 24 hours is a good idea. The following 2-3 days you may experience some tenderness and swelling around the treated area but this is a natural reaction and will vary from person to person. We recommend over-the-counter painkillers if required during this initial healing period.
In Southampton, dental implants are then completed by the restorative teeth either being fixed to the implant directly via a linking section that called the abutment and which is screwed into the implant.
At Expert Implants we pride ourselves on having extensive training and creating a full and in-depth treatment plan for our patients. We also invest in the highest quality equipment to ensure our patients have the highest quality treatment, before, during and after.