A smile is significant because it's a happy gesture. In all of its brightness, a smile has the power to make other people feel good too, so they smile right back. So when an issue stops you showing off your teeth, or you feel that your smile is lacking a certain something, you shouldn't have to sit back, frown and let it happen.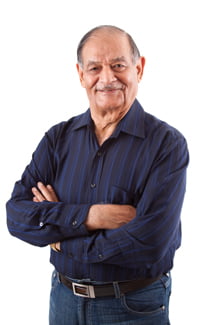 Losing a tooth can affect your self-esteem and take away the confidence that you had before tooth loss. This is why patients are choosing Southampton dental implants as their solution, so that they can return to a happier and healthier grin. Missing teeth not only taints the appearance of the remaining teeth, but it also puts you at risk of further complications. It can cause discomfort when you eat, limiting you to mainly soft foods. It may also have an impact on your speech, meaning tooth loss has an impact on more than just your smile.
The way it goes at Expert Implants
You might choose Southampton dental implants because you want to avoid the sunken look that comes when your jawbone shrinks away. These implants are different to natural teeth, but they act and look the same. A small titanium screw is placed into part of your jawbone where your tooth was lost. This serves as an artificial root, fusing with the jawbone over time and stimulating the remaining bone to mesh around the metal. Once healed, the implant can anchor a replacement tooth. If you have lost more than two or more teeth in a row, we offer dental implant bridges at Expert Implants. This may require two or more implants, and is an efficient and effective procedure.
At Expert Implants, we are here to talk through the procedure with you and put together a treatment plan. Before you go into treatment, you will need to have a comprehensive consultation. This comprise a discussion about what to expect and what your ideal smile would be. Following this friendly chat with one of our dentists, they will then thoroughly examine your teeth and ask you questions about your medical history. This is to see if Southampton dental implants would be suitable for you.