Dentistry has come a long way over the decades. New technologies and materials have transformed the results you can get when you go in for dental treatment. One of the most innovative developments was dental implants. Southampton is home to Expert Implants where we provide dental implant treatment to those who have lost one, several or even all of their teeth. When it comes to restoring missing teeth, dental implants provide full functionality.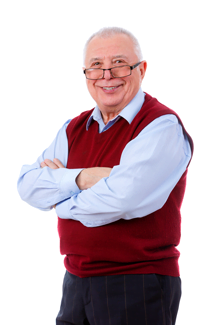 Dental implants versus bridges
Bridges are an effective way to replace the crowns of missing teeth. However, they don't address the loss of the tooth roots. They also require the two teeth either side of the gap to be ground down to act as anchors to support the bridge. This means after you've already lost a tooth or several, you then have to sacrifice another two perfectly healthy teeth. Dental implants, on the other hand, leave the rest of your natural teeth intact. Instead they get their support from being placed directly into the jawbone where they act as artificial tooth roots.
Dental implants versus dentures
Dentures don't require any of your natural teeth to be ground down or drilled into. They rely on suction to the gums to stay put. This isn't always enough, which is why you will have seen adverts on TV for denture adhesives. But even with these adhesives there is still the chance your dentures could shift out of place, especially when biting into tough or chewy foods. In contrast, Southampton dental implants restore full chewing power so you can bite down on whatever food you fancy.
Dentures also need to be replaced every 3-8 years. This is because without replacing the tooth roots, your jawbone will deteriorate. This results in structural changes to your face. Over time your well-fitting dentures will start to feel increasingly uncomfortable and unstable. New dentures will need to be made to accommodate the changes to your jaw and face. Dental implants, however, can last a lifetime with good dental hygiene.
So, although implant treatment is more expensive, it is a worthwhile long-term investment. What's more, to help manage the cost of Southampton dental implants we provide 0% interest free credit.