If you are missing teeth, chances are that you have considered dental implants for replacing them. Dental implants have received much attention in recent years and have been used extensively for replacing missing teeth. Whether you are suitable for dental implants depends on a variety of factors that we will explore below.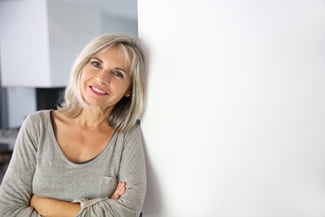 At Expert Implants, all of our patients undergo a thorough examination before we can decide whether Southampton dental implants are the right treatment option. During your initial consultation, our dentists will take into consideration some important factors such as your age and your health. Children are automatically disqualified for Southampton dental implants, since their jawbone, into which the dental implants sit, is not fully developed.
Causes of implant failure
There are several reasons why dental implants may not be suitable for you. Some factors that you should consider before opting for Southampton dental implants include:
Jawbone loss
Smoking
Heart disease
Chemotherapy
Jawbone loss
A common side-effect of tooth loss is the loss of bone mass in the jawbone. In simple words, without your tooth roots present, your jawbone will start to deteriorate and shrink. This leaves the jawbone too weak to support dental implants. However, at Expert Implants we have procedures, such as bone grafting, that allow our patients to have dental implants even if they have experienced jawbone loss.
Smoking
While smoking may not disqualify a patient from Southampton dental implants, it can prevent them from healing properly after the operation. Moreover, smoking can encourage bacterial infection that can also hinder the proper healing of dental implants. Last but not least, smoking can lead to peri-implantitis, a type of gum disease that affects dental implants.
Heart disease
Patients with heart disease should also consult their dentist before having dental implants. This is because blood thinning medications can compromise proper healing after implant surgery.
Chemotherapy
If you have had radiation treatment for cancer recently, it may be difficult to get dental implants. Chemotherapy impairs proper healing and this can lead to complications after implant surgery. Even if you had chemotherapy several years ago, it is always a good idea to let your dentist know when discussing the possibility of receiving dental implants.