Technological advances in dentistry and decades of research, development and trial and error, have allowed dental implants to become an increasingly popular tooth replacement method, which is now more accessible than ever. However, despite their versatility and adaptability, dental implants are not a great solution for every dental patient.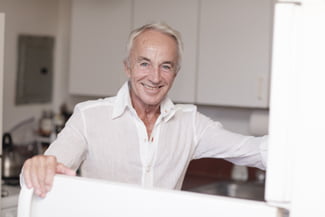 At Smilemakers Dental Implants Clinic, we stand by our patients' choice to have Southampton dental implants and we will do our best to help them improve their missing teeth problems. Our experienced dentists will examine your teeth and jawbone thoroughly and help you decide whether Southampton dental implants are the right treatment for you.
Anatomy of dental implants
Dental implants are small, titanium, screw-shaped roots which are placed in the jaw. Their placement is carefully prepared by the dentist well in advance of the operation. Southampton dental implants replace the missing tooth roots of the missing teeth and function just like them. This is because they are embedded into the jawbone through a process known as 'osseointegration', which allows the surrounding bone tissue to heal with the implant root over a period of time. In the end, and once the implants have fused with the jawbone, the dentist will mount them with replacement teeth (most commonly crowns and bridges, but dentures can also be attached on top of dental implants).
Are Southampton dental implants the best option for me?
Like most dental treatments, dental implants have some limitations. One preventive factor, for instance, is the amount of bone available in the jawbone. Regular dental implants cannot be attached on a deteriorating jawbone. While this drawback rarely stops the use of dental implants, a lack of bone tissue can mean that your dentist may recommend a graft procedure or an alternative implant method, such as All-on-4 dental implants.
Oral and overall health are also important for dental implants. Patients with gum disease or other oral problems will need to treat them timely. Patients with health problems such as diabetes or heart disease should talk to their dentist and find out whether dental implants are viable.
Reclaim your smile
Modern dentistry has made dental implants more accessible than ever, so it's unusual to find yourself in a situation where you cannot have them.