As we get older it can get pretty tricky to maintain a perfect smile without a little help along the way. This is when a good dental clinic can be worth its weight in gold, especially if you are looking for the best dental implants in Southampton.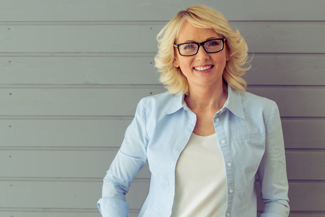 But what exactly are dental implants, how long does the treatment take and are they the best solution for you? At Smilemakers Dental Implant Clinic, our aim is to answer all these questions and offer the best options for you on your road to a brighter smile.
We very often offer implants if a patient has been suffering from tooth decay or has possibly knocked out a tooth during an accident. Contemporary dental implants in Southampton offer a solution that, if looked after well, can last for many years to come.
How do dental implants work?
We know that through modern-day dental technology, implants now have a very natural look to them and will help you to get your confidence back! But how exactly does this procedure work?
Replacing missing teeth with brand new artificial ones has come a long way from the 1970s and can be done quickly, easily and safely. After an initial consultation a very small, strong titanium post is positioned into the jawbone under the gum and then the crown is secured on to this.
We offer the chance for patients to have a single or even multiple teeth replaced and have a series of options, you can even have your teeth replaced in a day!
Are dental implants for me?
Implants are the perfect option for missing teeth and most people who are in general good health and have good oral health are usually able to have this treatment done. However, as the gum and bone need to be healthy enough to heal around the implant, heavy smokers may not be suitable for this treatment. Implants are generally only given to those patients over 18, as we need to ensure that the jawbone has stopped growing before treatment.
Aftercare of dental implants
Look after your teeth and they will look after you. This is certainly applicable to artificial teeth too! Nothing could be simpler than looking after your implants. Simply stick to a regular home dental cleaning regime of brushing teeth twice a day and using floss or an alternative interdental cleaner too, to prevent the build up of deposits which are similar to plaque and bacteria.
Dental implants are the healthy option
Did you know that dental implants actually promote healthy bone growth and that they are also the next best thing to natural teeth? If looked after well they will serve you admirably and help you to reap the rewards of dental technology to the fullest. With a substantially proactive home dental health care regime and regular checks by your dentist, there is no reason at all why your new smile cannot last for many years to come!
For further information regarding Dental implants please visit our page here or contact us today on 0238044 2626.