Here at Smilemakers, we are one of the most highly revered providers of dental implants in Southampton. It has always been our philosophy here at Smilemakers to be ahead of the curve in regards to new and advancing technologies to benefit our patients. This has led to us being one of the most technologically advanced dental practitioners in the country. We feel that by combining both the latest in cutting-edge 3D digital mapping software and technologies with the first hand dental experiences of our committed in-house team of dentists, hygienists and impact treatment coordinators, a truly effective dental experience is achieved. Our friendly and approachable staff are available for free consultations to any patients seeking treatment in the Southampton area, and – as can be seen from our numerous positive testimonials – we are proud to serve Southampton and the surrounding area and hope to continue to do so for many years to come.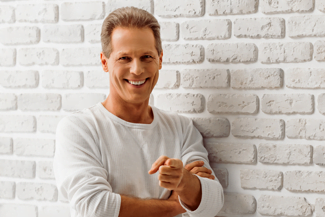 Filling the void
Dental implants are only generally opted for in instances where teeth have been lost, or damaged beyond repair – and act as a prosthetic solution to gaps in a patient's mouth. Here at Smilemakers we understand the embarrassment that arise from instances where teeth have been lost or damaged and result in gaps in your mouth. We also empathise with the struggles faced by those who wear dentures on a regular basis, and can offer a fixed, permanent solution that can vastly ease the embarrassment and suffering of an innumerable number of patients. The process of installing dental implants in Southampton initially consists of a consultation at our clinic between the patient and a member of our trained professional dental team with whom the patient feels comfortable. During this consultation, some basic health background questions will be asked – concerning the patient's lifestyle, medical background and dental wellbeing. After this has been established, the patient will then be taken through the basics of the procedure and asked whether they would wish to opt for any general anaesthetics.
Moving mountains
Following from this, if a patient wishes to continue seeking treatment, a treatment plan would then be drawn up – detailing the extent of treatment and a rough timescale. X-rays and digital rendering would then take place, before the installation process can begin. Initially, a small hole would be surgically drilled into the patient's gum in the gap where the missing tooth or teeth should be – whilst the patient is under the influence of general anaesthetic. Then a titanium screw is inserted into the gum, and left to heal. After a brief healing process, during which time the titanium fuses with the patient's jawbone. Thereafter, a replica tooth constructed from porcelain or plastic is then screwed into the hole in the patient's gum, and thus the gap is bridged with a good-as-new replica tooth and the patient's smile is restored. Treatment of this sort can be massively effective in not only restoring a patient's smile, but also their self-esteem and confidence as it can often be difficult to have to refrain from smiling for fear of exposing gaps in your mouth. So put your reservations to one side and contact us at Smilemakers for dental implants in Southampton.