There are few things more satisfying in life than getting an item ticked off your to-do list. When that task is as important as 'getting your smile sorted out', the sense of satisfaction multiplies significantly. Dental implants in Southampton with Expert Implants are designed to help you achieve this important life goal as smoothly and easily as possible.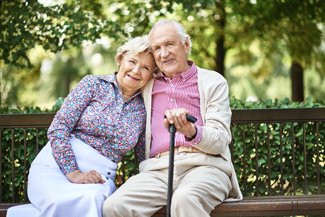 At Expert Implants, we like to recommend dental implants in Southampton to our patients for the following reasons:
They look great – dental implants are small, screw-shaped pieces that are fitted into your jawbone. Once they have healed, or straight away in some cases, you have prosthetic teeth mounted on top. These are custom-made to match the shade of any remaining teeth. If you are having a full set replaced, we can offer you teeth that will blend seamlessly with your look so that most people won't realise that you have prosthetic teeth;
They feel secure – once fitted, dental implants are heavily integrated into the tissues of the jawbone. For all practical intents and purposes, they become a new part of the body. This means that they move in harmony with the natural motion of the jawbone to assist with speech, eating and smiling;
They are quick to fit – once your unique treatment and placement plan is ready, your dentist at Expert Implants will book you in for a fitting appointment. This usually takes no more than a few hours although some extensive work might take a little longer. Even if you have a full set of teeth to replace, you should not need a dental implant for every tooth. Multiple teeth can be mounted on an apparatus like a bridge or denture which is then fixed to your dental implants;
They last a long time – dental implants are easy to care for. If you follow a diligent hygiene routine and take care of your other teeth and your gums, you can continue to enjoy your dental implants for many years. For many patients, they are a life-long solution to the problem of missing teeth. While the prosthetic teeth may need attention or replacement from time to time, the dental implants usually do not.