Dental implants are a great option for replacing missing teeth, since they allow the bone tissue to interact with them through a process known as osseointegration. This biological process is possible due to a number of reasons.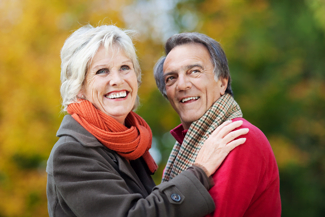 At Smilemakers Dental Implant Clinic, we have been using Southampton dental implants to replace missing teeth for many years with great success. The success of Southampton dental implants depends largely on the skill of our dentists, but also depends on osseointegration.
What is osseointegration?
Osseointegration is a biological process that occurs straight after the placement of dental implants in the jawbone. This process, which describes the successful fusion of the implant post with the bone tissue, is possible because dental implants are made of titanium, a metal that has the ability to attach itself to the bone tissue. When the titanium post is embedded into the bone, the bone accepts it instead of rejecting it by weaving fibers around it that make it sturdy over time. Osseointegrated dental implants are as stable as the rest of your tooth roots – or even more according to some dentists.
What can hinder osseointegration?
Osseointegration is not the same process for everyone. Some patients may only need a few weeks for their dental implants to fuse with their jawbone, while others may need several months. Just like most biological processes, osseointegration is affected by several factors. For instance, patients with controlled diabetes or heart disease will require more time for their dental implants to osseointegrated because these conditions can affect healing times significantly. The same applies for patients whose natural jawbone has deteriorated. Smokers and patients with active gum disease are not encouraged to have dental implants before they address these issues in advance. Studies and clinical trials have shown that implant rejection rates are higher among smokers – especially those who continue to smoke during the osseointegration period despite their dentists' warnings.
Contact us for more information
Osseointegration is a fascinating biological process that allows dental implants to behave just like tooth roots. If you are missing one or more teeth and you want to replace them with dental implants, contact us today to schedule a consultation appointment.