Dental implants are one of the most popular trends in cosmetic dentistry at the moment and they show no sign of stopping.
Years ago, such procedures were only accessible to the stars of Hollywood, but with increased demand came a drop in the price of having dental implants fitted and now, they are affordable for most people.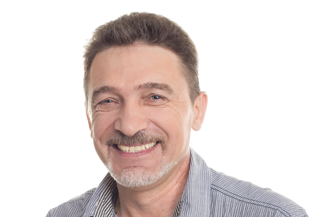 A rise in demand has also led to more dental practices being able to offer them to their patients, so when shopping to have dental implants, what should you look for in a dentist?
At Smilemakers Dental Implant Clinic, we are able to offer you dental implants in Southampton for a competitive price. But there are many more reasons you should choose us!
Free consultation
Our dental team understand that when you decide to have dental implants in Southampton, it is a big decision. You will be undertaking a procedure that is not commonplace in your average dental check-up, so you will undoubtedly have many questions.
That is why at Smilemakers Dental Implant Clinic, we offer a free initial consultation to all of our patients who are looking to have dental implants fitted. This provides you with a no pressure space to ask as many questions as you wish of your dentist. Not everyone is suitable for dental implants in Southampton, and this consultation is the perfect time for our dental team to assess whether or not you will benefit from having dental implants fitted.
If you decide against having implants fitted, our team will not pressure you into this decision and will discuss other cosmetic dental options with you.
Experienced team
Every member of our dental team has extensive knowledge of fitting dental implants along with helping our patients maintain them and keep them in top shape post fitting.
We can advise you on aftercare of your implants. Although they may seem hassle free, maintaining dental implants is slightly more complicated than looking after natural teeth, but our team can advise you on which techniques you can use to keep your implants looking their best.
In the event that the crown of one of your implants becomes damaged, our team can replace it for you and can advise you on how to prevent damage in the future.
Specialised equipment
Our dental team is committed to providing all of our patients with the highest standard of care throughout the fitting of your dental implants.
We have invested in the most modern technology to help us fit your implants. This ensures that we are able to position them correctly in your mouth and to check that your jaw is not rejecting them before the crown fitting.
This commitment to care has led to us being one of the most advanced dental surgeries on the south coast, renowned for providing the highest level of dental care available.
Do you think dental implants are for you?
Contact us today for your free initial consultation.
For further information regarding Dental implants please visit our page here or contact us today on 0238044 2626.