Are you thinking of getting dental implants in Southampton? For many people, one of the best dental solutions for tooth replacement is dental implants. Reassuringly, they have a robust success record over the last thirty or so years. Many people are finding that dental implants are an excellent alternative to dentures.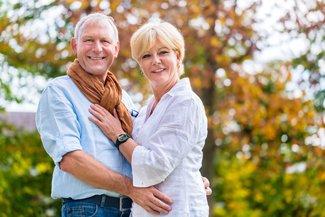 So, what is a dental implant?
A dental implant is a very small titanium fitting, looking much like a screw. It is basically a replacement tooth root, the only tooth root replacement option available. The titanium fitting is surgically inserted into your jawbone in the spot of a missing tooth. Yes, there is also the option to have more than one implant, even a full set of teeth can be replaced with dental implants in Southampton.
How do I know that the implants will stay in my Jaw?
One of the fantastic things about dental implants is their ability to bond with existing natural bone. The material titanium is used specifically for implants due to its ability to be accepted by the human body. Essentially, the jawbone actually bonds with and becomes part of the jawbone. This means the risk of bone loss in the area of the implant is significantly reduced if not eliminated. Once the implants are securely in place, they can become the anchors for strong, natural looking crowns.
What if I need all my teeth replaced?
If you happen to be in need of a full set of teeth and are considering dental implants as the best road forward to get your teeth back, it may be good to know that you will not have to have an implant in the location of every tooth. The number of implants needed to hold a full denture varies, depending on the type of denture you prefer. Typically though, you may need only four implants on the top and lower jaw. Dentures can be snapped onto these implant posts to provide a stable set of teeth that won't move around like traditional dentures.
If you have more questions about dental implants in Southampton, why not give us a call?