If you are thinking about dental implants in Southampton, you'll want to find out all you can before going through with this extensive treatment. This could start with talking to friends and family who have been through it to find out more about the implant journey, and crucially, whether the end result is worth it.
If you get encouraging feedback from your loved ones, the next step is to look at dentists in the area who have the skills and knowledge to offer this procedure.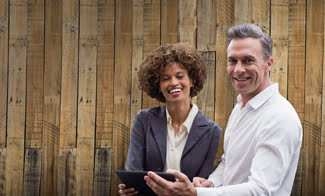 Here at Expert Implants, our principle dentist, Thomas Darling, has been working as a dentist for 14 years, and has a Diploma in Dental Implantology from the Royal College of Surgeons. His colleague, Abdullah Nazar, has been in practice for 12 years, including receiving a Distinction Masters' Degree in Restorative and Aesthetic Dentistry at the University of Manchester in 2013. They have successfully fitted hundreds of dental implants in Southampton.
Once you've decided on a dental practice to work with, the next stage is to talk through the treatment journey. Our implant journey has five stages:
Consultation
Here we find out whether you are suitable for implant treatment. We'll take x-rays and photographs, so we can get a good look at your teeth and gums, and we will go through a detailed medical history with you.
Treatment planning
This is an in-depth look at your mouth to see if there are any issues that need to be resolved before implant surgery can go ahead, and precisely plan where the implant will go.
Implant placement
This is where the extensive planning pays off, and the implant is fixed into the jaw in exactly the right place to have the best chance of successfully bonding with the bone. Although the idea of implant surgery may feel scary, it is actually less painful than having a filling because there are fewer nerve endings in the jaw than in the teeth.
Implant restoration
After a healing period of several weeks, we fit your replacement tooth onto the implant, giving you back the full functionality of your tooth.
Aftercare
Properly care for with regular brushing and flossing and hygiene appointments, dental implants in Southampton can last for decades.