Dental implants have never been more popular. With more people wanting to improve their appearance, having implants fitted is a great way to boost confidence by creating a fuller, more symmetrical smile.
Despite the popularity of dental implants, many people who are considering having it done do not know what to expect from the actual procedure. Are implants fitted in a day? How are they fitted?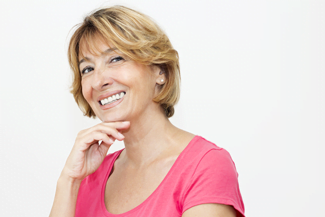 At Smilemakers Dental Implant Clinic in Southampton, we are very experienced at fitting dental implants and can help smooth out some of the confusions and misconceptions about undergoing this procedure.
What are dental implants?

First and foremost, what exactly are dental implants?
Many people assume that the implants are the crown or teeth that are attached to the jaw. In actuality, the implant(s) are a series of one or more titanium screws, which are attached to the jawline for the prostheses (the false teeth) to be attached to.
Our team at Smilemakers Dental Implant Clinic in Southampton will discuss with you the easiest way and the best position for the implants in your mouth at the initial consultation.
The first consultation
When you decide to have your implants fitted at Smilemakers Dental Implant Clinic in Southampton, we will invite you for an initial consultation to discuss your suitability and any worries you may have.
We will ask about your medical history, your lifestyle habits, and discuss in depth how you want your finished smile to look. We will also take X-rays, along with photographs of your teeth as a frame of reference.
Fitting the implants

When the day arrives for you to have your implant(s) fitted, you may be worried that the procedure will be uncomfortable.
Do not worry; dental implants are fitted under local anaesthetic and former patients have described having dental extractions as having higher levels of discomfort. We make an incision in your gum line and gently create a hole, or channel, in your jawbone. The implant is then placed in the hole and your gum is sealed using dissolvable stitches.
After the fitting
Post fitting, you will be required to wait to have the prosthesis fitted. On average, this can take around 2 months, but our dental team has to be sure that your jawbone has grown around the implant and that it is not loose.
Once this is confirmed, you will be asked to come in for your new tooth to be attached to the implant and voila! Your new smile is securely in place and all you need to do now is to show it off!
Aftercare
Implants require care, you cannot have them put in and then neglect your dental hygiene without consequence.
You may be advised to visit our hygienist who can show you how to clean them correctly and maintain them. If you neglect your implants, they will fail sooner, making the entire process a waste of time and money.
For further information regarding Dental implants please visit our page here or contact us today on 0238044 2626.